Your modern accounting toolkit for an efficient company
Dext provides automated accounting solutions
Simplifying tasks for accountants, bookkeepers, and businesses
Trusted tools for accurate data, efficiency, and productivity
Accounting solutions for everyday accounting
Dext has three main products, Dext Prepare for automated data extraction, Dext Precision for accountancy practice data insights and Dext Commerce to manage e-commerce sales data. Our tools help you deliver consistent, quality bookkeeping work and accounting services that are in line with compliance. Helping you to stay on top of deadlines and concentrate on providing quality data.
How our accounting toolkit can help you
Our tools aim to make accounting and bookkeeping processes streamlined and efficient. Allowing you to do less manual accountancy and financial admin – and more of what's important.
All of our products are designed with the core principle of saving you time. Whether you are an accountant, bookkeeper, or business owner and want to bulk upload online sales data and receipts, or simply work more effectively, one of our products can help you.
Simplified sophistication
We turn otherwise complex and sophisticated accounting tasks into more manageable and profitable processes, streamlining your accounting methods.
Our products have over 99% accuracy, meaning you can trust your data and know that you're in control of financial information.
Hour-saving accounting processes
We're proud to have helped thousands of incredible accounting firms and businesses better manage their accounting processes and save millions of hours.
35 Million
hours of manual data entry saved
900 Million+
hours of manual data entry saved
1.44 Billion
receipts & invoices scanned
Connect Dext products to your accounting software
Whether you're using Xero, QBO, Sage or another provider, Dext products connect seamlessly with the world's leading accounting software.
Accounting automation: Built by people that get it
At Dext, we have experts in the field of accounting and small-business finances – most of our people have worked in your world. With their knowledge and expertise, we build software that helps you get more out of your day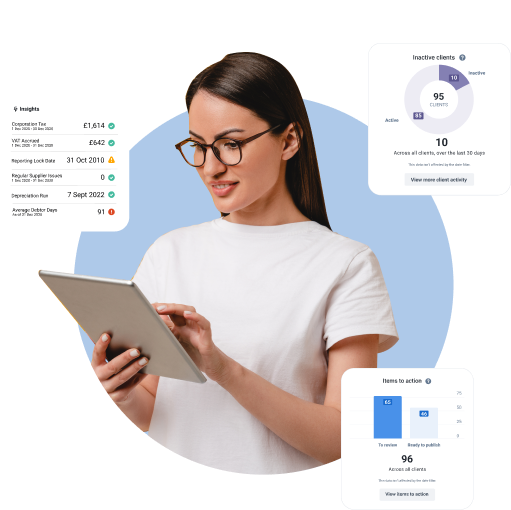 Great software, that works
We know how annoying it is when your day is disrupted by overly-complicated software or, worse, software that doesn't work. Our friendly customer success and award-winning support teams are on hand to ensure you get the very best experience with your Dext products. At Dext, every question has an answer.
Accelerate your practice today
Our in-house experts share everything you need. Whether that's getting started quickly, or a refresher of our powerful tools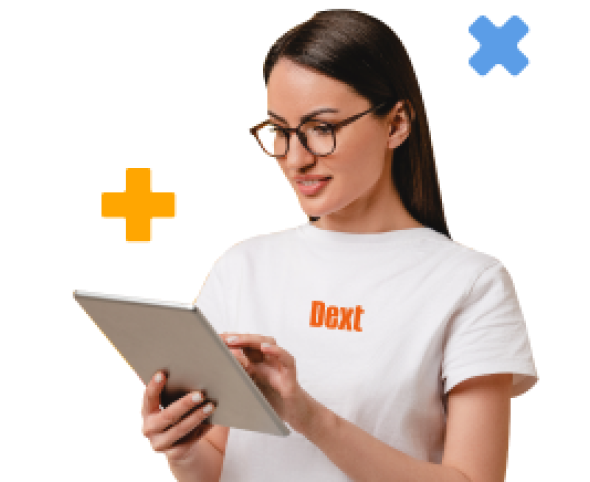 Are you an Accountant or Bookkeeper and looking to save time?
Learn more on how you can cut costs for your practice and clients, grow as a firm and save time.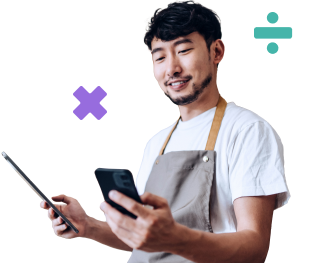 Are you a business owner and looking to grow your firm?
Learn more on how you can save time on your expense management & business accounting with Dext today.
Join more than 1 million happy customers
Accounting Toolkit Resources
Not sure where to start? Book a
free demo call
with our
experts
Get an in-depth overview of our products. Add your details and let us know a time that
works for you. We'll call you within 24 hours.
FAQs
Dext is a software application that allows business owners, accountants and bookkeepers to electronically capture and store receipts, invoices and other supporting documents that a firm or business depends on to ensure they keep accurate and secure financial records. Dext removes the hassle of manual entry. Dext currently have three products, Dext Prepare, Dext Commerce and Dext Precision. They are all designed to save your accounting or bookkeeping practice time and increase efficiency. But there are individual benefits and capabilities of the different platforms.
Find out how to use the Dext Prepare Mobile App, which is the quickest and easiest way to submit your receipts, invoices and other documents to Dext Prepare.
Here is how to use Dext Precision, our data insights tool that integrates with QBO and Xero and automates your manual checks to show your clients' data inaccuracies.
Dext Commerce (Greenback) automates the bookkeeping and reconciliation process from start to finish, getting the sales data you need into your accounting platform in real-time. Here is more information on how to use Dext Commerce.
In just a few clicks, you can connect your Xero account to your Dext product, unlocking automated publishing and transaction matching for quick-fire reconciling. All your important financial information can be securely transferred to Xero accounting software, meaning that you never have to waste valuable hours on avoidable administrative tasks again.
You can take out a 14-day free trial of Dext Prepare, where you can experience the core functionality and usability of the Dext Prepare Product. You can take out a trial of Dext Prepare without needing to provide any payment information up front. Start a free trial now!
Dext Prepare is a brilliantly simple way to bring all your paperwork together in a standardised, digital format. Whether it's a receipt, an invoice or a bank statement, upload it and Dext will extract the data you need, then send it to your accounting software
Dext Commerce automatically fetches your clients' sales data from multiple e-commerce and point-of-sale platforms. It splits out transactions, fees, refunds and reimbursements, line by line and allocates the right taxes, whatever the region. All under one subscription.
Dext Precision is the essential toolkit for cloud professionals. By providing simple data cleanup tools, Precision helps you eliminate costly tasks like looking for errors or taking action retrospectively. Using high-quality accurate data, Precision's deep performance analytics and advisory insights will help you strengthen client relationships, upskill your practice and – thanks to more billable advisory – increase revenue, too
Yes, we do. Dext Prepare Live Training is perfect for new starters, or anyone who wants a refresher. With our best practices, you will spend less time on repetitive bookkeeping!
Pre-accounting is a new concept, focused on getting your data ready for accounting. In other words, this is the often tedious work of searching through receipts or invoices, organizing them and typing all the data into a spreadsheet or software. And it starts as soon as a purchase is made.
Connecting Dext to accounting software you already use means there's no double data entry, you'll reduce the chance of errors, and you'll save significant time. With over 11,500 integrations with accounting software, banks and institutions. Whatever you already work with, Dext will work for you. Learn more on our integrations here.